Our Firm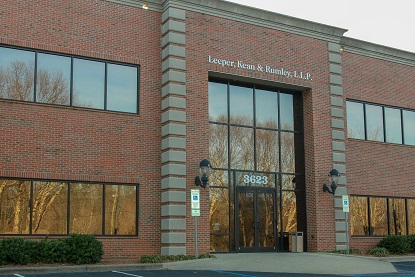 Leeper, Kean & Rumley, LLP traces its beginnings to 1982 when, through the efforts of David F. Leeper, the original practice was formed. John E. Kean began with the firm in 1984 and became a partner on January 1, 1991. Diane M. Rumley joined the firm in 1992 and became a partner January 1, 2000. Michael G. Lapeirre joined the firm in 1995 and became a partner on January 1, 2004. Deborah O. Robinson joined the firm in 2002 and became a partner on July 1, 2007. Patrick D. Freeman joined the firm in 2000 and became partner on September 1, 2015.
The business relationship is characterized by their mutual goals of quality client service, a commitment to an aggressive work ethic, creation of a stimulating work environment, and working with other highly motivated individuals to realize individual potential.
The firm's mission is to provide business partnering to closely held businesses and individuals aimed at promoting the client's fiscal well-being and the firm's. LKR views every client relationship like a partnership, and truly believes that the firm's success is a result of the client's success.
The firm strives to provide the finest auditing, accounting, tax and management advisory services available in the marketplace and to associate with quality individuals and businesses. LKR goes beyond normal accounting operations and provides client focused, value added services.